New SIPO Commissioner Meets With Top WIPO Official From China
Published on 9 January 2014 @ 4:13 pm
Intellectual Property Watch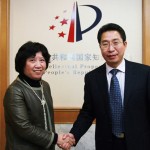 The State Intellectual Property Office of China (SIPO) has a new commissioner, Shen Changyu. And the World Intellectual Property Organization wasted no time in meeting with him. China was approved last month to receive a new WIPO office (IPW, WIPO, 13 December 2013).
Shen succeeds Tian Lipu, who had been commissioner since 2005. Shen was previously president of the Dalian University of Technology, according to information sources in English. He holds a PhD in engineering from Dalian, has a background in national research projects and academia, as well as at SIPO. He is 50 years old.
The official notice of his appointment is available here (in Chinese).
China's influence at WIPO has been growing in recent years, at it has been one of the busiest and fastest-growing offices. It represents a regional group at WIPO all by itself, the only nation to do so.
Shen met this week with Wang Binying, who as deputy director general in charge of the Brands and Designs Sector is the highest-ever ranking Chinese official at WIPO. There are four total deputy directors general at WIPO.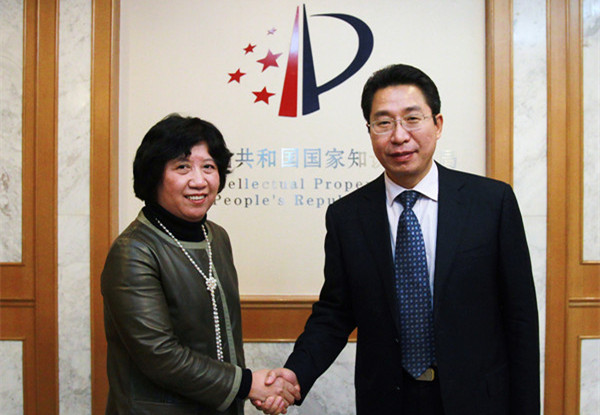 Photo courtesy of SIPO