Inside Views
Inside Views: The Relationship Between IP, Technology Transfer, and Development
Published on 30 August 2010 @ 12:00 pm
Disclaimer: the views expressed in this column are solely those of the authors and are not associated with Intellectual Property Watch. IP-Watch expressly disclaims and refuses any responsibility or liability for the content, style or form of any posts made to this forum, which remain solely the responsibility of their authors.
Intellectual Property Watch
By Cheikh Kane
An analysis of practices and policies involving intellectual property, technology transfer and development shows the difficulties of achieving a positive correlation between those areas. [Note: this article originally appeared in French here].
In order to better understand the link between intellectual property rights, technology transfer and development, an analysis was recently conducted of the expectations of developing countries, particularly in sub-Saharan Africa, of technology transfer. The analysis shows that in order to foster development through technology, it is necessary to put into place an efficient and flexible intellectual property rights system and to promote local innovation.
This study draws on research and on answers to a questionnaire sent to regional universities and research and development centres.
1) Context and Challenges
The World Intellectual Property Organization (WIPO) adopted a Development Agenda in 2007, and since then a number of questions have arisen about the slowness of its implementation. Can it be interpreted as careful strategy that yields slow but reliable results, or rather that the situation is not going forward? Discussions appear to be "stuck in the first gear," according to a Geneva think tank contributor.
The correlation between technology transfer, IP and development can be examined through the next steps of the implementation of the Development Agenda.
The Development Agenda targets several objectives organised in clusters ranging from A to D. The recommendation on Technology Transfer, Information and Communication Technologies (ICT) and Access to Knowledge (cluster C)1 is raising significant interest, in particular because of the stakes for economic and socio-cultural development. The question is to find the right balance between economic profitability through intellectual property protection and concerns about sustainable development when transferring technology.
2) Which Areas Should Benefit From Technology Transfer
That technology transfer should promote the realisation of development objectives is stated without equivocation in the Development Agenda. However, this certainty is less obvious when it comes to deciding the way the transfer will happen, where it should happen, and specification of the balance between increased IP and the immediate need to take up the pressing development challenges such as food and agriculture, health, and the environment.
2.1) Difficulties in Direct and Indirect Transfers
The application of cluster C recommendations is also raising the question of the appropriateness of transferring a technology likely to create additional competition. A legitimate question is whether to use direct or indirect transfer. Developed countries favour placing subsidiaries through their companies in developing countries (indirect way). Developing countries, however, are more inclined toward national operators who are making a private investment calling on foreign partners for the technology to be transferred (direct way).
In the case of indirect transfer, one can notice the lack of a wide diffusion of these technologies on the national level. Namely, despite a multinational company's true or assumed good will to provide training to local staff to handle these technologies, those technologies are not distributed on a national scale, according to the questionnaire results.
There is no emergence of a truly local competence through the ownership of transferred technologies. Local experience has shown that in many cases there is a lack of capacity building from the companies that are providing the transferred technology or technical capabilities from the local managers. Local independent companies being set up following technology transfer and using the transferred technology is a rare occurrence.
The problem might be linked either to the intellectual property protection continuing to cover the technology, such as patents, copyrights or licences, or to the financial and managerial difficulty of local actors trying to exploit these technologies.
Direct transfer was by far the most used by least developed countries in sub-Saharan Africa2 during the post-independence period, between the 1960s and the 1980s. That led to a massive purchase of technological services, which in the end resulted in a true "machines graveyard" instead of leading to the development of innovative systems generating goods, products and services.
Since then, this way of transferring technology has remained a stumbling block in the implementation of this cluster of the Development Agenda.
2.2) Prioritising Areas for Transfer
Selecting the priorities for technology transfer is a tricky issue going beyond the choice of the transfer model, since in sub-Saharan Africa most areas are priority areas, such as health, education, agriculture, and energy.
Up to now, agriculture has been the area where technology transfer has occurred the most, as much between North and South countries, as between South and South countries3. The snag is that in Africa, the order of priority for technology transfer is not easy to establish, as all areas are in need of technological improvements. The WIPO Committee on Development and Intellectual Property (CDIP), based on this observation, recommends "the inventory of three pressing questions for which appropriate technologies could efficiently contribute to better life conditions: the health sector, the agriculture sector and the energy sector.
In the framework of the WIPO Development Agenda, it is for member countries to formulate their needs in the matter. However, a legitimate question is whether this approach of waiting on concerned member states will be more successful. In the framework of the World Trade Organization (WTO) Aid for Trade programme, only two African countries (Uganda and Tanzania) have provided a list of their needs so far. How will this play in the framework of the Development Agenda? Will developing countries be ready to submit a list of their technology transfer needs?
Some member states already showed scepticism about the approach to the identification of needs for technology transfer. One proposal was to take stock of what had been done in the area of technology transfer before implementing the Development Agenda.
In the health sector, it appears that health-related technologies are protected by a multiplicity of patents. If some confirm that patents are not the sole barrier to innovation and to the acquisition of technology, the fact remains that more flexibility on the matter would benefit research and innovation in least developed countries4 .
Patent rights can severely reduce technology transfer since they bring high licensing fees and can thus impede the knowledge adaptation to local conditions. As an example, an eminent biologist and minister of scientific and technologic research of a West African country said that in order "to valorise and encourage the use of scientific discoveries in Africa, a flexible and efficient intellectual property rights system is necessary"5 .
The weak protection of intellectual property in the past has helped the technological training in countries like India, Egypt, and Korea. Intellectual property rights and in particular patents can have repercussions on technology transfer that the Development Agenda has to take into account. The same goes for the role of regional IP offices concerning this issue.
3) The Role of Local Organisations: The Example of OAPI
The African Intellectual Property Organization (French acronym OAPI) approach is not going towards a softening of the patent protection rules. Its role in technology transfer is not clearly defined even if in its objectives it claims the organisation is encouraging creativity and technology transfer. Through its role as trustee of the revised Bangui Agreements, OAPI has clearly chosen to pursue technology transfer by granting more protection to patent rights, and by encouraging the local establishment of foreign pharmaceutical companies to produce generics.
One may wonder to what extent the revised Bangui Agreement can both stimulate technology transfer through the promotion of investment and at the same time limit the opportunities to use the flexibilities granted by the WTO Agreement on Trade-Related Aspects of Intellectual Property Rights (TRIPS).
4) Intellectual Property for Protection of Local Innovation
The equation between intellectual property, transfer of technology and development has several unknown factors that the Development Agenda should try harder to resolve. Technology transfer as defined under this agenda favours foreign technologies. Promotion and protection of local innovation through intellectual property is better in touch with development issues. What is the point in trying to solve development issues by transferring technologies designed for a different environment in the first place?
Development will occur when African actors are not given ready-to-use technologies with which they are not familiar, but rather have technologies adapted to the African reality. It should be that "African technicians are rooted in their own culture," said renowned Burkinabe historian and political figure Joseph Ki-Zerbo, so that there is "a true appropriation of the technological invention."
Ki-Zerbo put it this way: "Sleep on somebody else's mat, it's like sleeping on the floor."
The adoption of a Development Agenda by WIPO has to integrate the notion that intellectual property should serve first and foremost the promotion and protection of local innovation. The international intellectual property system as it is devised is not doing enough to support local inventiveness.
---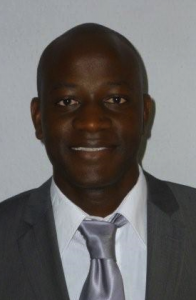 Cheikh Kane, a Senegalese national and Swiss resident, is a lawyer specialized in international trade law and intellectual property law, and is a researcher for Intellectual Property Watch. He worked for several years as a legal adviser in a holding company where he managed legal aspects of services and technologies. He holds a master of advanced studies (LL.M.) in international and European economic and commercial law from Geneva University and a master in business law from Dakar University, Senegal. He also holds professional certificates in biotechnology and intellectual property rights and in copyrights and related rights.
---