Inside Views
Inside Views: Does Introduction Of A Utility Model Protection Regime Make Sense In India?
Published on 13 July 2011 @ 6:57 am
Disclaimer: the views expressed in this column are solely those of the authors and are not associated with Intellectual Property Watch. IP-Watch expressly disclaims and refuses any responsibility or liability for the content, style or form of any posts made to this forum, which remain solely the responsibility of their authors.
Intellectual Property Watch
By Swarup Kumar
India has at least seven diverse intellectual property (IP) legislations related to protection already in place. Its focus should therefore arguably be directed – along the lines of many other IP jurisdictions – on more stringent enforcement modus operandi of the IP rights. Against this backdrop, is it worth pondering and deciding now whether there is scope for introducing yet another IP legislation – the utility model protection law – in the Indian IP landscape and if so, what should be its scope and implication?
Introduction
The Indian IP scenario has undergone a sea change in the past decade and is still in the process of metamorphosing into a system which will be more balanced vis-à-vis the monopoly right of a private individual or a company over the intellectual property created and/or generated by them and the social obligation of the IP law to benefit the public in general from it. The diverse legislations regarding the different categories of IP in India are: The Patents Act, 1970, The Trade Marks Act, 1999, The Copyright Act, 1957, The Designs Act, 2001, The Geographical Indications Act, 1999, The Protection of Plant Varieties and Farmers' Rights Act, 2001, The Semi Conductors Integrated Circuits Layout – Design Act, 2000. Therefore, it would be apparent that there is no dearth of legislation on the protection of even the relatively newer IP rights in India.
As far as Indian patent scenario is concerned, the obligation of compliance with the TRIPS agreement led to enactment of Patents Amendment Act, 2005 which more or less brought the Indian patent law into agreement with other contemporary laws. Of course, certain provisos – for instance, patent eligibility criteria under Section 3 (d) – were amended in the act, which were considered by some quarters to constitute an inventive step plus requirement. The intention to amend such proviso was stated by the legislature to dissuade evergreening of patents by claiming protection for incremental inventions with respect, inter alia, to new form and new use of known substances.
In this context, the Department of Industrial Policy & Promotion (DIPP), Government of India, has placed open for public and/or interested parties' comments a discussion paper on the possibility of incorporating utility model protection in India. According to the WIPO website, a utility model is an exclusive right granted for an invention, which allows the right holder to prevent others from commercially using the protected invention without his authorisation, for a limited period of time. In its basic definition, which may vary from one country (where such protection is available) to another, a utility model is similar to a patent. In fact, utility models are sometimes referred to as "petty patents" or "innovation patents. Utility models are considered particularly suited for small and medium enterprises (SMEs) that make "minor" improvements to, and adaptations of, existing products.
The DIPP should be complemented for making available an elaborate discussion paper on possibility of introducing utility model protection in India and inviting comments specifically on a series of issues identified for resolution in the DIPP discussion paper, which can be availed at http://dipp.nic.in/ipr-feedback/Utility_Models_13May2011.pdf.
In this paper, the issues identified for resolution by the draft discussion paper by DIPP have been dealt with in a question-and-answer fashion. The questions are exactly the ones which have been raised in the said discussion paper by the DIPP and the observations and/or comments made against each of the said questions are that of the author's.
1. Does India need a Utility Model Law?
It would prima facie appear that India needs a law along the lines of utility model and such law, if appropriately drafted and enforced, could do a great service, inter alia, to SMEs, to micro, small and medium enterprises (MSMEs), and to individual inventors primarily in view of the following factors:
(1) Our country can still broadly be categorised as a patent granting rather than patent producing nation. This is evident from the fact that number of patent applications filed and eventually granted to Indian innovators (approximately 20 percent of the total number of patents) – as opposed to the percentage of trademark applications – is substantially less than the number of patents filed and granted to foreign parties (please refer to Annual Reports of Office of Controller General (CPMT), 2009 to 2010 at http://www.ipindia.nic.in/). This in turn leads to the unambiguous implication that it has not been possible for us as a nation to produce as many cutting edge innovations, i.e., those which satisfy the criteria of novelty, inventive step and in some instances, arguably inventive step plus (Section 3 (d) etc) criteria laid down in Patents Act, 1970 (as amended), as we should have.
(2) The National Innovation Foundation's documentation of database of more than 100,000 ideas (DIPP Discussion paper) out of which even if 40 percent are considered to be eligible to secure a utility model protection – given the more or less acceptable reduced inventive step criteria – that in itself will be an achievement as far as home-grown MSMEs and SMEs are concerned.
(3) Utility model protection will act as a first level incentive to small innovators who would in general course not be in a position to take the next big step to commercialize their possibly very useful incremental innovation otherwise.
(4) Possession of some kind of legal protection will also facilitate actual commercialization of the incremental inventions since larger companies/corporations tend to be more amenable to dealing with a legally entitled/authorised right holder of an invention be it in terms of licensing, assignments etc. of the intellectual property.
(5) Utility model, as evident from case studies from different jurisdictions, should be non-expensive, non-complex, and faster, and if these factors are taken care of, this model might as well be a success as far as India is concerned. Japan and Brazil are perhaps a different story in view of their own specific situations.
Therefore, it would appear that there is scope for creation of a faster, cheaper, less complex system of protection for incremental inventions in India.
2. What should be the scope of protection of such a law? Should it be restricted to mechanical devices?

Restriction of protection to a particular field of technology says, for example, mechanical inventions only might not eventually be a good idea. In other words, utility model protection should be open to all fields of technologies as long as such protection can be harmoniously construed vis-à-vis the provisions of Patent Law, 1970 (as amended) and interpretations given to provisions thereof by the honourable courts and so forth.
Mechanical and to a large extent electrical inventions should perhaps be role models for protection under utility model in view of the basic nature of these inventions and scope for creation of incremental inventions with respect thereto.
As far as chemical inventions are concerned, Section 3 (d) in letter and also in spirit prohibits patenting of the mere discovery of a new form of a known substance which does not result in the enhancement of the known efficacy of that substance or the mere discovery of any new property or new use for a known substance or of the mere use of a known process, machine or apparatus unless such known process results in a new product or employs at least one new reactant.
Therefore, a new form of known substance which results in enhancement of known efficacy should anyway be considered patentable under the Patents Act. However, the threshold or the bar to prove that such new form of known substance indeed results in enhancement of known efficacy is so high that it often becomes very difficult to do so under the present patent regime. Therefore, such aspect might be worthy enough to be protected under the utility model albeit without applying thereto as harmoniously as possible a stricter criterion of inventive step plus requirement.
As far as new use of a known substance is concerned, it will be impossible to make provision in the utility model legislation to make these very things protectable without contradicting the tenets of Indian patent law presently in force.
Chemical compositions, as long as they are novel and have some element of synergy envisaged therein (Section 3 (e)), could also be included in the regime of utility model. Perhaps expression of synergy itself should be considered enough under utility model without requiring an explanation of the reasons why a composition actually does so.
Biotechnology as such is a grey area and substantive numbers of jurisdiction have kept this area outside the precinct of utility model. More deliberation on this issue, as well as the issue whether to include or not the "process" aspect within the precincts of utility model protection, needs to be done carefully. However, negative side effects such as non availability of a clear definition of biotechnological/biological product – not even available in Patent Act, 1970 – followed by the possibility that no provision of substantive examination system is included in utility model, has to be very carefully balanced before even considering to include biotechnological inventions in this ambit.
Perhaps in view of the fast pace of development in the field of information technology, a shorter, faster mode of protection with respect thereto could make sense. However, such inventions would have to go beyond the prohibition of Section 3 (k) of the Patents Act, 1970 (as amended) which considers a mathematical or business method or a computer program per se or algorithms not patentable lest utility model legislation could violate the Section 3 prohibition.
3. What parameters should be adopted in the law with respect to inventive threshold, substantive examination, grace period, exhaustion, and protection period and registration procedure?
The following broad parameters could be adopted regarding the protection under utility model law:
(1) Inventive threshold:
We believe that there should not be doubt that the inventive threshold which should be applied to judge patentability under the utility model concept will have to be lower than the criteria as applicable under Patent Act, 1970 (as amended) lest the whole purpose of introducing the utility model concept might appear futile. The classic example could be the Australian case wherein same threshold for novelty as well as inventive step was applied to begin with and response thereto was apparently so lackadaisical that it was suitably revised later.
From the manner in which Section 2 (1) (j) is worded, it is clear that an invention ought to be considered possessed of inventive step if such invention has a feature which involves technical advance as compared to the existing knowledge or as economic significance as compared to the existing knowledge or involves technical advance as well as has economic significance as compared to the existing knowledge and is not obvious to a person skilled in the art.
This bar is too high to be satisfied by utility model applications. Therefore, instead of requiring technical advance or economic significance and non obviousness, what could be required is economic significance and non obviousness, i.e., excluding a reference to technical advance altogether. It might also be considered to include only reference to economic significance and it might not be required to prove unequivocally non obviousness of an invention under utility model as far as judging the inventive step is concerned.
On the criteria of novelty, perhaps lowering the threshold might not be a good idea. We say this since if a protection could not be sustained at all during a litigation or invalidity challenge, what is the point in securing such a weak protection. Please refer to our comments on Question 4 for further detail on this issue.
(2) Substantive examination:
A substantive examination system (SES) should, at least as an option, be envisaged so as to ensure that non-novel inventions are not granted a utility model protection and attempts to enforce such rights are not made.
In other words, in case no substantive examination system is envisaged, a utility model could conceivably be registered without an invention satisfying the criteria of either novelty or inventive step and therefore, authentication of such requirements may be necessary at a later stage. Such evaluation or validation at a later stage, say, in courts, will in all probability be substantively costly and time-consuming, e.g., in an infringement proceeding.
Therefore, though the work burden at the Patent Office stage could possibly be minimized by not having SES, such work burden will shift to the Courts and magnified cost burden will shift to the patentees/utility model protection holders.
Therefore, perhaps at a cost to be imposed on the applicants (which should be very reasonable), an option could be provided that their application can be examined – prior art search etc done – at the prosecution stage itself or at most at the enforcement stage. The granting authority, because of their technical expertise, should be in a position to carry out prior art search, examine the application/patent, and on the face of it could provide opinion whether a presumption of validity of an invention (incremental) could be made or not. Only after such validation has been made, shall a utility model patentee be allowed to enforce their rights against an infringer or otherwise.
(3) Grace period:
The provision of grace period in itself will create a not-so-strict framework, which is desired in a complementary system of protection for incremental or petty innovations. Along the lines of Germany, Czech Republic and others, a six month to one year grace period regarding novelty could be envisaged.
Even with respect to patents system, in countries such as the US, Canada, Australia and even in Japan, the concept of grace period is recognised for protecting an inventor from authorised or unauthorised disclosure of the invention before the actual filing date of an application. The grace period is usually six or 12 months.
Moreover, small and medium enterprises tend to be too enthusiastic to bring their invention into the limelight in scientific/ commercial conferences and through publications so as to attract investors etc. Therefore, in view of the intended purpose of protecting, inter alia, the interest of the individuals and/or SMEs under a utility model framework, the conception of grace period could be provided. The fact that strict deadlines could jeopardize such SMEs or individual inventors, who might not have appropriate legal know-how or docketing system at their disposal to adhere to strict criteria of non-disclosure, should also be taken into account while deciding on the issue of grace period with respect to utility model applications.
(4) Exhaustion:
The doctrine of exhaustion of rights should be equally applicable if not more with respect to incremental inventions. According to the Resource Book on TRIPS and Development, "once the rights holder has been able to obtain an economic return from the first sale or placing on the market, the purchaser or transferee of the good or service is entitled to use and dispose of it without further restriction."
The concept of exhaustion of rights propounds that once a patentee has derived economic benefit by selling a patented article to third party, he should not be allowed to hold on to such rights after such sale. This is a very equitable proposition and there does not appear to be any apparent logic in not following the doctrine of exhaustion as such. In short, the provisions of Sections 107 A of the Patents Act, 1970 (as amended) should be equally applicable to utility model aspect as well.
(5) Protection period:
The protection period with respect to incremental inventions or petty patents ought to be much smaller than the one granted under Patents Act more so since the incremental inventions would outlive their utility at a much faster pace than the path-breaking inventions. In other words, the shelf life of incremental inventions is substantively lower than path-breaking inventions.
Therefore, a period not beyond ten years and preferably restricted to between six to eight years could be envisaged for this aspect of protection. The provision of renewal of the invention could be provided at the exhaustion of two thirds of the stipulated period and at the discretion of the inventor whether s/he intends to continue to seek protection for remaining years. For example, if the overall period is construed to be 10 years, the renewal option could be provided at, say, seventh year or so.
(6) Registration procedure:
One of the basic ideas behind foreseeing protection of incremental inventions is that the procedure to secure such protection should be simple, non-complex and fast. Therefore, the time period from filing to grant should ideally be six months.
The formal objections, if any, ought to be issued within fifteen days of filing of the application. Such objection should be complied with within a month's time from issue of such objections.
Any substantive objection, if substantive examination system is eventually followed, should be issued within two months of filing of the application and can be complied with or successfully argued against by end of five months from filing of the application.
Before disposing an application, following one of the basic tenets of law, i.e., audi alteram partem (providing an opportunity of being heard to a person whose interest is at stake), a hearing should be appointed within the last one month period.
A further extension of time up to two months beyond six period to place an application in order could be envisaged upon specific request of the applicant and on payment of requisite enhanced fees by such applicant.
4. What novelty criteria should be adopted? Should they be absolute or relative?
Selective absolute novelty criteria should be applied in order to judge whether an incremental invention is worthy of protection under utility model.
In this respect, Section 31 of Patents Act, 1970 (as amended) identifies four alternative situations where the law makes an exception with respect to what would otherwise normally be considered anticipation of an invention. I direct attention particularly to the alternative described in sub-clause (d) of Section 31. The section provides a grace period of twelve months to an inventor or his assignee to file an application for an invention which has been made known to a learned society or published with the consent of the inventor in the transaction of such society.
At the cost of repetition, it is reiterated that even with respect to the patents system, in countries such as the US, Canada, Australia and Japan, a grace period exists for protecting an inventor or from authorised or unauthorised disclosure of the invention before the actual filing date on an application. The grace period is usually six or 12 months.
Therefore, it appears logical that such exceptions to general rules of absolute novelty should be extended to utility model applicants in India, which any way provides dilution of the stricter protection regime sought by the Indian Patent Act, 1970.
5. What should be the nature of linkages between this law and the existing Patents Act? How do we ensure that the existing Patents Act, which is a bulwark against the evergreening of patents, remains undiluted?
There ought to be a linkage between the Patents Act and the possible utility model protection legislation broadly in the sense that the latter legislation should not run counter to the former as far as the broad principles stated in the patent law are concerned. Every effort to draft the utility model act harmoniously with the tenets of the Patents Act, 1970 should be made and in some circumstances the utility model act might just serve subservient to relatively well-settled principles of Patents Act. Please see our comments in response to Question 2 for further detail on Section 3 (d).
On a more specific level, following linkages could possibly be envisaged:
(1) The right to claim priority from the first filed utility model applications by a patent application and vice versa should be provided along the lines of the Paris Convention. The right for national treatment with respect to the utility model applications should also be in place. This might require an amendment in the Patent Act as well.
(2) The provision of transmutation of application(s) under utility model to patent application and vice versa within a particular period of time should also be envisaged.
(3) A clear distinction between patent of addition (under Patents Act, 1970) and incremental invention (under a possible utility model act) has to be made so as to avoid any confusion by MSMEs, SMEs and public in general regarding their concept and possibility of misconception of any linkages between these two categories.
Regarding ensuring non-dilution of the evergreening provision(s) under the Patents Act, 1970, a safety valve clause in tune with Section 3 (d) of our act could be incorporated in the utility model legislation . This will be more apparent in view of the courts judgements (e.g., the Novartis judgement) on this issue.
However, it is in a way ironic that even though the provisions of Patents Act are as such destined to be diluted substantially by the utility model legislation, there is only a single aspect (3 (d)) which attracts so much attention that other equally important issues are left out from the precinct of discussion. For example, the criteria under Section 3 (k) regarding non-patentability of a mathematical or business method or a computer program per se or algorithms just in case software matters are included within the precincts of utility model should also be considered seriously.
In other words, patentability criteria from what is prescribed under the Patents Act, 1970 can be diluted as far as utility model protection is concerned. However, whether patent eligibility criteria laid down under Section 3 can be compromised as well is a question that needs to be pondered and decided.
6. What legislative route should be adopted? Should a separate law to protect utility models be enacted? Or should the Patents Act be suitably amended? Or should the Designs Act be amended?
There should definitely be a separate legislation with respect to utility model protection. The question of amending the Patents Act to accommodate the aspirations of protection of utility model – which envisages protection on a very different tangent – is out of question. In fact, any attempt to accommodate the provisions of utility model in the Patents Act, 1970 could have the effect of diluting the whole patent system itself.
Similarly, the Designs Act – which envisages protection of shapes, configurations, ornamentations, patterns etc rather than the actual construction and functionality of an object – should not be amended in a manner that it accommodates the aspirations of the utility model protection. In some jurisdictions, designs acts do include protection for utility model but primarily with respect to three dimensional designs etc and not invention as such.
7. Should the facility for temporary protection of an invention as a utility model pending grant of a patent be built into the legislation? Should it be specifically mandated that only one form of protection would be available at any time?
There should not be any built-in provision in the legislation that pending the patent application, the applicants will have suo motu protection as a utility model.
Sub-section (7) of Section 11A of the Patents Act, 1970 provides that from the date of publication of the application for patent and until the date of grant of a patent, the applicant shall have like privileges and rights as if a patent had been granted on the date of publication of the application. Therefore, besides the right to sue for infringement, there is already a built-in provision in the Patents Act for temporary protection of the patent applicants.
Anyone desiring to seek protection under utility model legislation should apply separately under the provisions of such legislation.
However, for one invention, there should be provision of protection under a single legislation, i.e., either patents or utility model legislation. An applicant, if he or she wishes, can apply for protection under both legislations. However, once a stage comes at which he could have both protections simultaneously, s/he shall be provided with a choice to drop one protection in lieu of the other. For instance, an applicant applies for both patents as well as utility model protection and the utility model protection is granted within six months from making such application. Subsequently, the patent application on the same invention is in turn considered fit enough to mature as a patent, say, four years down the line then the applicant shall be mandated to drop his utility model protection before a patent could be granted on his patent application.
Of course, the applicants should be provided with the opportunity for transmutation from one type of protection to other. As far as transmutation of one protection to other is concerned, no question of double protection for the same invention could arise in that situation. Please see our comments on Question 8 below.
8. Should applications for patents be transmutable to utility model applications and vice versa whenever the applicant so desires?
Provision for transmutation of application under one legislation to other and vice versa should go a long way in ensuring the basic concept of introduction of utility model protection is served. That is, SMEs and small inventors could first apply for protection under a faster, cheaper and non-complex system and once they are in a position to understand the economic/commercial implication of their invention as well as judge their patentability prospect, they can think of securing stronger and longer protection under patents system through transmutation.
Similarly, when a patent applicant is convinced that his/her invention might not cross the threshold of inventive step under the patents system, s/he can consider transmutating his/her application under utility model and seek relatively lower level and shorter but possibly equally effective protection.
Having said this, we wonder if it will serve the purpose if transmutation of a patent application to utility model should be allowed once such application is rejected under the patents system. This does not sound logical since once rejected there is no pending application nor a patent and therefore, the question of transmutating something which in fact and in law does not exist does not make sense. Nevertheless, there could possibly be nothing in law which could prohibit an applicant from filing a fresh utility model application even though his/her patent application is rejected, say on the ground of lack of inventive step.
This in turn makes it apparent that such transmutation should be allowed only up to a particular stage in the prosecution of a patent application.
9. Should any specific provisions be introduced in the proposed utility model law to promote domestic filings as well as applications from SMEs? Can we use this model to protect some part of our traditional knowledge?
A completely transparent, fair and uniform provision, irrespective of whether an application under utility model is being made by a domestic party or foreign applicant, should be adopted. The utility model legislation, if adopted and appropriately passed, should in itself be in a position to serve the interests of the SMEs or individual inventors and there should not be any special discriminatory provision within the act itself to promote the interest of a specific group/party.
If an act is drafted which intentionally promotes the interest of only one set of applicants, that will be a violation of the very basic tenet of national treatment of the Paris Convention, to which India is a signatory.
10. What enforcement procedure should be put in place? What should be the dispute resolution mechanism? Who should be the adjudicating authority?
The enforcement procedure should be along the lines of the enforcement procedure adopted with respect to the Patents Act.
Opposition, revocation and other appeal procedures could be before the utility model granting authority or an appellate board but all infringement matters should necessarily be before the courts.
Though keeping in mind the thought process – i.e., to create a quicker, non-complex and cheaper system – behind the introduction of the utility model protection, a strong arbitration and mediation mechanism should be envisaged. The model followed by domain name dispute resolution system – which is faster and cost effective – can be considered as a basic concept in this regard.
The provisions of introduction of compulsory licensing along with the procedure for calculation of rates of royalty should be inbuilt in the utility model act. This will facilitate less discretion to administrative adjudicating authority and faster remedy.
11. To obviate monopolistic dominance, should the adjudicating authority be empowered wherever public interest is involved, to award compensation/royalty in lieu of restraining the infringement?
Irrespective of involvement of public interest, the adjudicating authority should be empowered to award compensation/royalty. This provision should not however be in lieu of restraining the infringement. Both these options should not be either/or situations and wherever applicable they could be applied without excluding the other. However, in case the petty patent holder has not at all worked and/or does not intend to work his/her invention, a non-exclusive compulsory licence could be granted to an infringer subject to fulfilment of reasonable terms and conditions.
For instance, a right holder can be awarded compensation/royalty for past violations and at the same time, an infringer can be restrained from further violating the right holders' right in future. On the other hand, if the right holder agrees to grant licence to the past infringer at agreed reasonable rate, the restrain order can be kept at bay. Also, if the right holder clarifies that s/he does not intend to work the invention in future or s/he has not taken any action towards working of the invention, a compulsory licence can be granted to the infringer for future. In fact, the Courts are already empowered to do so in infringement proceedings and we do not see how this can be thought of in any manner which is completely different than this thought process.
In arbitration and mediation proceedings, the things could be less complicated and settled according to mutually agreeable terms and conditions by the parties involved essentially if such arbitration proceedings are non-binding in nature.
In order to curb monopolistic tendencies, which ironically is intended to be created by IP rights protection, the provision of granting compulsory licences from the date of grant of a patent or after expiry of a very limited reasonable period (say for example, six months or so from grant of a utility model) should be envisaged in the utility model legislation.
Having said these, it has to be admitted that it is difficult to arrive at a conclusion on many finer details at this preliminary stage. Perhaps a more inclusive and focused discussion could take place at a stage when a legislation is envisaged – if it is envisaged – to be drafted and a draft bill is placed open to public in due course of time.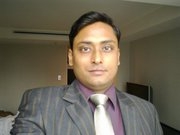 Swarup Kumar is a senior intellectual property (IP) attorney with the law firm Groser & Groser in India. He is actively involved in IP portfolio development and management of both foreign as well as Indian clients. Swarup completed his LLB in 2003 after graduating in chemical and biological sciences from the University of Delhi. Swarup then pursued a diploma course in intellectual property law from the Indian Law Institute, Delhi along with a certificate course in IP with the World Intellectual Property Organization (WIPO) Academy. Subsequently, Swarup also added an MSc (Chemistry) degree to his educational qualifications. Though Swarup's thrust area of practice is patent, he also handles trademark, design and copyright related matters in his present position. Swarup is a member of many international IP organizations such as Asian Patent Attorneys Association (APAA), Fédération Internationale de Conseils en Propriété Industrielle (FICPI) etc and regularly attends IP conferences within India and outside. Swarup has published many research papers, articles etc in renowned journals, magazines, websites etc.
Note: The views expressed in the paper are exclusively that of the author and such view is not necessarily shared by the organization he is or has been associated with.