Inside Views
Inside Views: Financial Transaction Tax: A Resource For WHO Global Strategy And Plan of Action
Published on 7 April 2011 @ 3:32 am
Disclaimer: the views expressed in this column are solely those of the authors and are not associated with Intellectual Property Watch. IP-Watch expressly disclaims and refuses any responsibility or liability for the content, style or form of any posts made to this forum, which remain solely the responsibility of their authors.
Intellectual Property Watch
Abstract: On 8 March 2011, the European Parliament adopted a resolution that paves the way for the introduction of a European Financial Transaction Tax (FTT). This tax could represent an important resource for WHO's Global Strategy and Plan for Action on Public Health, Innovation and Intellectual Property in view of the fact that the generated revenues would be sufficient to finance development, including health priorities. It is up to WHO to push for FTT to be introduced, enforced and implemented at a global level, while urging countries beyond the EU to share and adopt it.
As part of the WHO Global Strategy and Plan of Action on Public Health, Innovation and Intellectual Property, an Expert Working Group (EWG) was established in May 2008 by the 61st WHO World Health Assembly [1]. The Group was asked to seek innovative sources of funding to stimulate R&D related to diseases that disproportionately affect the developing world, as well as operational models to ensure long-term access to medicines.
Following concerns by some WHO Member States and interested parties that the report drawn up in early 2010 by the EWG was deficient in a number of respects (including addressing the de-linkage of R&D costs from the product end prices), and also raising doubts about conflict of interest and transparency, a Consultative Expert Working Group (CEWG) was subsequently instituted by the 63rd (May 2010) WHO World Health Assembly [2].
The responsibility of the CEWG is to take forward the work of its predecessor, the EWG, and to deepen the analysis of its proposals. The group was also asked to consider additional proposals from Member States and from other stakeholders. The first report of the CEWG to the World Health Assembly is due in 2012, and its 1st meeting was planned to take place on 5 – 7 April 2011 at WHO Headquarters in Geneva [2].
Sustainable Financing Mechanisms as a Priority
None of the models already examined by the EWG, or currently under discussion by the CEWG, is likely to be a complete solution. A combination of two or more models may be needed to ensure that the outputs of R&D, innovation and access are available without restrictions. To this aim, all models should complement the current IP regimens and include open source schemes, needs-driven rather than merely market-driven rules, and sustainable financing mechanisms.
The foundation of all such proposals is sustainable financing mechanisms, which comes as no surprise once some critical points of extensively studied models are pointed out [3]:
Product Development Partnerships (PDPs): their sustainability might be enhanced if governments decided to effectively support them once product candidates begin to enter clinical development, which is the most expensive phase of drug and vaccine discovery.
Prizes: the prize amount to make this model attractive to industry is crucial.
Advance Market Commitments (AMCs): critics deem that firms selling medicines for the same disease may have no economic incentives to undertake AMC vaccine programs. This argument is based on an assumption that vaccine discovery, while leading to progressive epidemic disappearance, could shrink the market and prices for related medicines.
Patent buy-outs: hard patent value determination.
Health Impact Fund (HIF): high level start-up financing by partners and partner countries which must commit to at least 12 years of payments to the innovator companies.
Patent pools: the amount of royalties to be paid the originators for innovative HIV medicines licensing is a matter of importance to the patent owners.
Financial Transaction Tax as a Resource
On 8 March 2011, the European Parliament in Strasbourg adopted a resolution that paves the way for the introduction of a European tax on financial transactions (FTT) as part of a package of measures on innovative financing. In October 2010 the European Parliament had already agreed to a European FTT. The vote on 8 March is a crucial first step towards the introduction of an FTT, but it is now up to the European Commission to take action on actual introduction and enforcement [4].
It is expected that, once introduced and enforced, FTT could provide the money the European Union (EU) needs to deal with the challenges it faces. It has been calculated that an FTT implemented at a rate of 0.05 per cent on all financial market transactions could raise €209 billion in the EU alone, each year [4].
Reportedly, the generated revenues would be sufficient to finance development priorities at home and at the international level, including global health funding [4].
These results would be maximized should an FTT be implemented at a global level and shared with countries beyond the EU boundaries. Current trends suggest that this goal could realistically be achieved in a mid-term perspective. Indeed, despite the pros and cons bound up with the spate of world-sized proposals for adopting taxes on financial transactions [5], plenty of support is presently shown by several acknowledged parties, as seen in recent news:
On 7 December 2009, Speaker of the US House of Representatives Nancy Pelosi endorsed the idea of a "global" tax on stock trades and other financial transactions [6]. In May 2010, the finance ministers of the Eurozone, according to the Austrian finance minister agreed to work on the introduction of a European-wide transaction tax [5]. In March 2010, 350 economists, including Jeffrey Sachs and the Nobel laureate Joseph Stiglitz, from more than 35 countries signed a letter to the leaders of the Group of 20 countries calling on them to impose a tax on financial transactions between financial institutions, but not on transactions conducted by individuals. The then leaders of Europe's three biggest economies – Angela Merkel of Germany, Nicholas Sarkozy of France and Gordon Brown of Britain – were "promoting a financial transaction tax as a way of raising as much as US$ 400 billion a year to fulfill commitments to domestic budgets, poverty reduction, global health and climate change mitigation" [5] A coalition of community organizations in Australia also supported the tax [5].
FTT: fitting the mandate of WHO
Once introduced and enforced, FTT would be instrumental to the spirit and resolutions of 61st and 63rd WHO Health Assemblies. It is up to WHO to take the lead and push that FTT be introduced and enforced, while insisting on health priorities and non-discriminatory access to lifesaving medicines becoming a substantial target for consequent revenues. The results would expectedly be maximized should WHO take further steps to support FTT implementation at a global level, while urging countries beyond EU to share and adopt it.
For its part, the CEWG, in its reference field and mandate as a working group of experts sworn in by WHO, should regard FTT as an important additional resource.
These suggestions rely on already well established EU synergies with WHO, including contribution to the Global Strategy and Plan of Action on Public Health, Innovation and Intellectual Property [7-9].
Once translated into action, these suggestions would be a timely measure now that medicines are under strong and prolonged patent regimes, further exacerbated by free trade agreements and governments' choices turning IP agendas into TRIPS-plus policies which protect monopolistic interests at the expense of non-discriminatory access to care and lifesaving medicines by the poorest populations [10].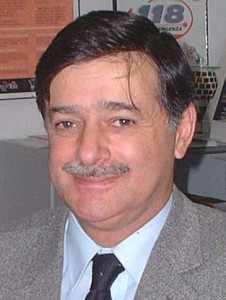 Daniele Dionisio is a member of the European Parliament Working Group on Innovation, Access to Medicines and Poverty-Related Diseases. He is reference advisor, "Drugs for the Developing Countries", SIMIT (Italian Society for Infectious and Tropical Diseases), and a member of the Italian Global Health Watch. Dionisio is former director, Infectious Disease Division, Pistoia Hospital, Pistoia (Italy). d.dionisio@tiscali.it
References
1. Sixty-first World Health Assembly: Global strategy and plan of action on public health, innovation and intellectual property. 24 May 2008 [pdf].
2. WHO: Consultative Expert Working Group on Research and Development: Financing and Coordination (CEWG) March 2011.
3. Dionisio D. Needs-driven rather than market-driven rules to spread access to medicines in poor countries. Translational Biomedicine, 2010, July issue.
4. EU Parliament: MEPs adopt report on EU-wide financial transaction tax. 8 March 2011. Links here, and here.
5. Financial transaction tax. March 2011.
6. Cover M. Pelosi endorses global tax on stocks, bonds and other financial transactions. CNSNews.com 4 December 2009.
7. Council of the European Union: Council conclusions on the EU role in global health. 3011th Foreign Affairs Council meeting, Brussels, 10 May 2010.
8. EuropeAid: EU/WHO partnership on GSPA. 2010 [pdf].
9. European Parliament: Resolution on progress towards the achievement of the Millennium Development Goals. 2010.
10. Dionisio D. Big Pharma Stranglehold: Thwarting India As Independent Maker Of Blockbuster HIV Drugs? Intellectual Property Watch, 2010, October 28 issue.