Biotechnology Consultant To Lead WIPO Global Challenges Division
Published on 12 May 2010 @ 12:29 pm
By Kaitlin Mara, Intellectual Property Watch
A leader for the World Intellectual Property Organization Global Challenges Division – tasked with connecting intellectual property to critical issues such as public health, food security, and climate change – has been named more than a year and a half after the division's creation.
Anatole Krattiger, a citizen of Switzerland, arrived in Geneva recently to take up the position of Director, Global Challenges Division. This division grew out of Director General Francis Gurry's goal upon taking office in 2008 to "demonstrate the concrete relevance of intellectual property to the global challenges of climate change, desertification, epidemics, access to health care, food security and the preservation of biodiversity."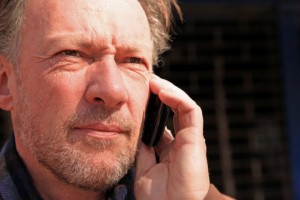 Krattiger holds a PhD from Cambridge University in genetics and biochemistry, specialises in agricultural biotechnology, and used to be a farmer in both Switzerland and in southern France, according to a profile [pdf] from Franklin Pierce law school.
More recently, he was a professor in the United States at both the Biodesign Institute at Arizona State University and at Cornell University. At Arizona State he co-taught courses on innovation management and controversies in health and agricultural biotechnology, according to his profile at the university. Also at ASU, he worked on the "intellectual property component of plant derived pharmaceuticals and vaccines," according to his LinkedIn profile. At Cornell, where he worked for 18 years, he co-taught a course in Patents, Plants and Profits, according to the LinkedIn profile.
Also on the LinkedIn profile, he lists his interests as the "international dimension of technology transfer" and "use of appropriate technologies to alleviate poverty in health and agriculture," and says that he "manages the global access strategy of a Bill & Melinda Gates Foundation-funded program for the development of pneumonia and meningitis vaccine for newborns."
Krattiger served as an executive to the Humanitarian Board for GoldenRice, working on licensing, technology transfer, patent pooling and regulatory issues, according to several sources. GoldenRice is controversial rice variety genetically modified to produce higher levels of beta-carotene, necessary for the production of Vitamin A. Questions have been raised about efforts funded by the Rockefeller Foundation and the Swiss government to promote this non-traditional form of rice in the global South, which comes with many patents owned by companies in developed countries. Krattiger consulted for the Rockefeller Foundation on health, agriculture and innovation.
Krattiger assisted in the founding of the International Service for the Acquisition of Agri-Biotech Applications (ISAAA), according to the ASU profile. ISAAA is a non-profit aimed at sharing "the benefits of crop biotechnology to various stakeholders, particularly resource-poor farmers in developing countries, through knowledge sharing initiatives and the transfer and delivery of proprietary biotechnology applications," according to its website. He consulted for the Rockefeller Foundation on health, agriculture and innovation.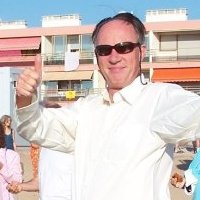 Krattiger is a member of the Advisory Council at Franklin Pierce Law Center in Concord, New Hampshire, a law school specialising in intellectual property; a contributing author to the IP Handbook, an online resource for IP policymakers; president and founder of bioDevelopments-International Institute, a non-profit working in innovation and IP; the editor-in-chief at Innovation Strategy Today; and speaks German, English, French, and Spanish. He has published on a variety of biotechnology matters, from scientific and policy angles.
Other Vacancies at WIPO
WIPO is also searching for new staff in other areas, according to its recruitment page, including: a director for the creators and performers support division in the Copyright and Related Rights Sector and a head of evaluation and inspection at the Internal Audit and Oversight Division.